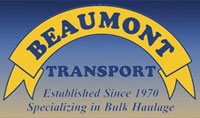 My name is Trevor Haley and I am Service manager for Beaumonts Transport.
Beaumonts Transport has been associated with Ipswich Radiator Works for over 30 years . In all this time Ipswich Radiator Works has been there to service our radiators. We found them to be efficient and reliable .Their knowledge and skill is a reflection of the time they have worked in the radiator industry.
I would recommend Ipswich Radiator Works for anyone having problems with their radiators and cooling systems.